THE SPIRIT OF GIVING W/VISTA FOODS!
This holiday season, the Spirit of Giving is alive and well! Mix 94.1fm is teaming up with Vista Foods to get you a $941.00 dollar grocery gift card with our Vista Foods 'Grocery Gift Card Giveaway'! Listen throughout the day for your cue to call in and you'll be qualified to win our weekly $94.00 dollar grocery gift card AND invited to the Grand Prize Giveaway at Vista Foods Saturday December 16th at 11am! In keeping with the 'Spirit of Giving, Vista Foods and Mix 94.1fm will MATCH your $941 dollar gift card winnings with a donation to the local charity of your choice! Increase your chance to win by registering at Vista Foods, 376 South Main Street, Laconia. Two qualifiers will be selected each week from in-store entries and invited to the gift card giveaway! And while you're shopping, pick up an extra item or two and drop it in our Mix Cash-and-Cans box located at the front of the store. All donations benefit local food banks.
MIX CASH & CANS BROADCAST SCHEDULE
Stop by any of these locations to make your Cash & Cans Donation. 100% of donations stay here, supporting several local organizations:
12/1: 3:30-6pm: Santa & His Workshop, Bessie Rowell Community Center
12/2: 7:30-9am, Pines Community Center Christmas Breakfast w/Santa
12/3: 9-11am, Laconia Rod & Gun Club Christmas Breakfast
12/4: 5:30-9am :George's Diner, Meredith
10am-Noon: Vista Foods, Laconia
Noon-2: Sal's Pizza, Laconia
2:30-5:30pm: Grevior Furniture, Franklin
12/5: 5:30-10am: Tilt'n Diner, Tilton
11am-1pm: HK Powersports, Laconia
1:30-3:30pm: Health First, Franklin
4-6pm: Belknap Subaru, Laconia
12/6: 5:30-8am: Willow Hill Food & Beverage, Franklin; 8-10am: Stafford Food & Beverage, Tilton
11am-1pm: Kramer & Hall Goldsmiths/Prescott's Florist, Laconia
1-3pm: Irwin Motors, Laconia
4-7pm: Tilt'n Diner Cash & Cans Spaghetti Dinner
12/7: 5:30-10am: Park-N-Go Market, Northfield
11am-1pm: T-Bones, Laconia
1-3pm: Wineing Butcher, Gilford
4-7pm: Ciao Pasta, Northfield
12/8: 5:30-10am: Dunkin' Donuts, West Main St. locationTilton
11am-2pm: Benson Auto, Franklin
2-6pm: Franklin Savings Bank, Upper Central St. location, Franklin

WIN 'THE BIG PICTURE'!
Get the BIG PICTURE with the Ultimate Entertainment Giveaway! The Sound Resort in Gilford and Mix 94.1fm are giving you a chance to with a 75-inch Sony Smart L-E-D, 4-K Ultra HDTV! Comes with a Yamaha 5.1 channel home theater system, tilt mount and completely installed in your home! No purchase necessary. Limit one entry per person, per location. Drawing is Friday January 5th, 20-18! Register to win at the following locations:
IN BELMONT: The Home Beautiful and Vacman & Bobbin;
IN CONCORD: Capital Craftsman & Romance Jewelers, Joe Kings Shoe Shop;
IN FRANKLIN: Grevior Furniture;
IN GILFORD: The Sound Resort and Vanworks Car Audio, Gilford True Value and Gilford Home Center;
IN LACONIA: Sawyers Jewelry, Bootleggers Footwear, Prescott's Florist, The Wireless Zone, Amerigas, HK Powersports, Sal's Pizza, Autofinders;
IN PENACOOK: Cheney's Applehouse Furniture;
IN PLYMOUTH: George's Seafood, Wilson Tire and The Wireless Zone;
IN TILTON: Belknap Subaru and Cyr Lumber;
The Wireless Zone, Tenney Mountain Highway Plymouth;
IN WARNER: Cyr Lumber;
For expert TV Installation, Home Theater, Media Rooms, Wireless & Multiroom Audio, Home Automation, Outdoor Systems, Home Surveillance Cameras and more visit The Sound Resort.com or call 356-5095. Get the BIG PICTURE in the new year with the Ultimate Entertainment Giveaway from The Sound Resort, next to Vanworks Car Audio, 29 Gilford East Drive, Gilford!

WIN SEASON PASSES TO WATERVILLE VALLEY!
Mix 94.1fm and Greenlaws Music are giving you a chance to win a pair of season passes to ski and ride Waterville Valley all winter! Send your name, address and phone number to 'Ski And Ride Waterville' at gmail.com! (skiandridewaterville@gmail.com). In the subject line, type in 'Ski Mix' and you'll be entered into our random drawing Thursday December 21st, the first day of winter! You can also register to win at Greenlaws Music, Main Street in Downtown Laconia, no purchase necessary! Get you entry in today and good luck from Greenlaws Music and Today's Hit Music Mix 94.1fm!
For more information:
www.waterville.com
MIX CASH & CANS PRIZE CALENDARS!
Mix Cash & Cans Prize Calendars are now available. Over $4,000.00 in prizes during December! They're available at Franklin Savings Bank offices in Franklin, Tilton, Bristol, Boscawen and Gilford; Chrissy's Paw Spa, Bill Hamel's Car Care and KC's Hair Studio in Franklin; Pauli's Bakery & Restaurant and Caleb's Barber Shop in Tilton; Vista Foods Laconia, Prescott's Florist, Empire Beauty School and All My Life Jewelers in Laconia and Unique Ambience Hair Salon, Route 104 in the Olde Province Common, Meredith. Calendars are just $10.00 each with ALL proceeds benefiting Cash & Cans. Thank you for supporting our 31st annual Cash & Cans Money & Food Drive for the holidays!

7TH ANNUAL PELLET STOVE GIVEAWAY!
Congratulations to Melissa Holub of Belmont, winner of our Eased Edges Pellet Stove at our 7th annual Pellet Stove Party! Melissa will be staying warm with 'North America's Favorite Fire', a new LOPI pellet stove! Comes complete with pad, piping, installation and a ton of pellets! For more information about their fabulous line of stoves and other heat sources,visit Eased Edges at 343 Court Street, Laconia or click the link below. Thanks to Brian and his crew for another fabulous giveaway!!
For more information:
www.easededges.com
TANGER OUTLETS TILTON 9TH ANNUAL FIT FOR A CURE 5K ON SEPTEMBER 24
Thanks to EVERYONE who took part in this year's Tanger Outlets Tilton Fit for a Cure 5K run/walk. Hundreds of participants made this the biggest and best ever!! All of us at Northeast Communications (Mix 94.1fm, WSCY 106.9, The Planet 100.1 and Oldies 92.9), Under Armour, AutoServ, Belknap Landscape Company and Laconia Daily Sun along with Tanger Outlets in Tilton send out a HUGE THANK YOU TO YOU!! Proceeds benefited LRGHealthcare's Breast Health Initiatives.
T-BONES/CACTUS JACK'S MIX PIX @NOON!
You get to pick the Mix with Mix Pix at Noon, powered by T-BONES and Cactus Jack's in Laconia, every weekday on Mix 94.1fm! Call in or email your requests to lisa@mix941fm.com. We'll also get you qualified to win our weekly T-BONES and Cactus Jack's gift certificate. Lisa gives it away every Friday! T-BONES has great outdoor dining overlooking Paugus Bay and Cactus Jack's serves up a taste of Americana with a distinctive western flair…and the best part is, it's all made from scratch! 1182 Union Avenue, Laconia. Always Good 'N Fresh!
For more information:
www.t-bones.com
EASTER SEALS POKER RUN 2017
The 17th Annual HK Powersports Land & Lake Poker Run for Easterseals NH, Saturday, July 8, 2017 at the NASWA Resort, Laconia raised a one-day record, 132,030.00!!! THANK YOU to all who participated and all of our fabulous sponsors! Couldn't do this without you!!
For more information:
www.easterseals.com/nh
MERCHANTS AUTO
26 acres! Over 700 pre-owned vehicles at Merchants Auto in Hooksett! Premium pre-owned backed for 3-year, 36,000 miles! And with their exchange program, if you're not happy for any reason, just bring it back!
For more information:
www.merchantsauto.cars
Empire Beauty Schools has been the leader in creative instruction for the cosmetology, aesthetics and barbering industry for over 60 years. Looking for a great career in an industry that has great employment and allows you to flex your creative muscles? Then it's time for your own Empire.
For more information:
www.empirebeautyschools.com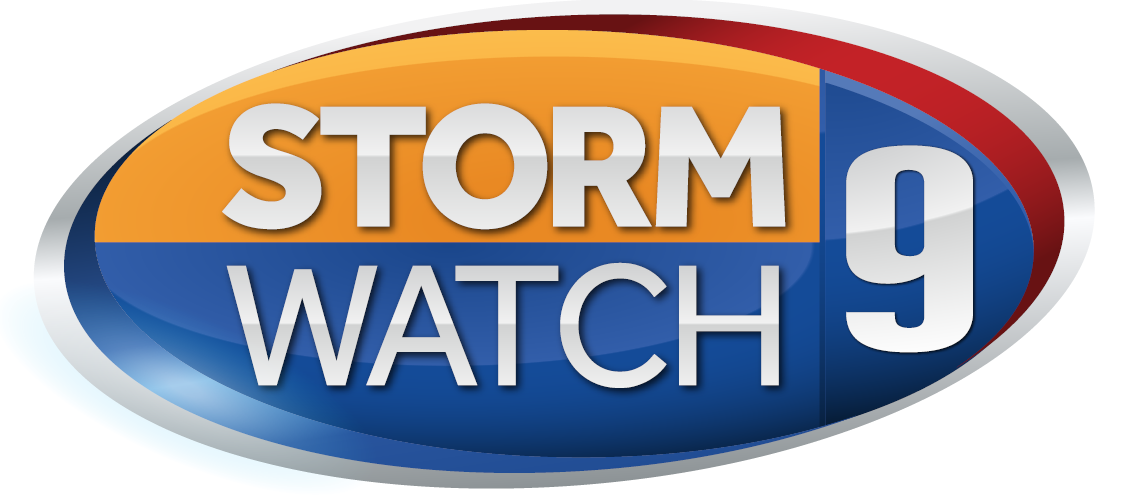 Storm Watch 9 Forecast Now On Mix 94.1FM
Mix 94.1fm is proud to partner with the best, most reliable and consistent source of weather in New Hampshire, the WMUR Storm Watch 9 weather team. Click here for your local forecasts:
For more information:
www.wmur.com/weather