'MIX KISS' VALENTINE'S DAY GIVEAWAY!
CONGRATULATIONS TO JACQUELINE PEVINE OF MEREDITH, WINNER OF OUR 'MIX KISS' VALENTINE'S DAY PRIZE PACK, VALUED AT OB\VER $3,500,00!! Jacqueline won a stunning pendant designed by Peter Storm from Sawyers Jewelry in Laconia, featuring two pink sapphires and 24 round brilliant diamonds crafted in 18 karat white gold; a two-night getaway with skiing at the at the Mountain Club on Loon; a dozen roses from Prescott's Florist in Laconia and a day of beauty at Empire Beauty School Laconia!

SPECIAL OLYMPICS DIPS!
Take part in this year's 'DIPS' to benefit Special Olympics NH! It's the weekend of March 9-10 at The Margate in Laconia. The theme this year is 'HIPPIE-LET'S GET HIPPIE AND GO DIPPY FOR SPECIAL OLYMPICS!' Take a quick dip in Lake Winnipesaukee for our Special Olympians and raise much needed funds for Special Olympics NH! Mix 94.1fm's Fred & Amy will emcee the event both days! On Saturday March 9th, it's the 'Law Enforcement Dip', open to all who work in law enforcement followed by the 'Cool School Dip' for middle and high school students and all school employees! Sunday March 10th, it's the 'Winni Dip' open to anyone 15 or older! To register, donate or volunteer click the link or call 624-1250 and speak with Em...and we'll see you there!
For more information:
www.sonh.org
INDOOR TRIATHLON AT FUNSPOT
The 15th Annual Saving Animals Indoor Triathlon at Funspot Saturday March 23rd! Mix 94.1fm is a proud sponsor of this event! And this year, we're excited to
announce the formation of a new foundation, FUNds 4 Paws! FUNds 4 Paws is a foundation to support central NH organizations or individuals involved in the
humane treatment of animals. 99.9% of the money YOU raise will go DIRECTLY to saving animals! Take part in the Indoor Triathlon!
~Get your four-person team together! Take part in Bowling, Golf & Games! Register online today at Funds4Paws.org/triathlon. $200 team fee.
~One lucky player will win a 5-day cruise, donated by our Northeast Radio Group, in the "Pledge Prize Raffle"!
~Prizes for best "Team Name" and "Best Dressed".
~Our Team, LOST PAWS will be there-will you?
~Proceeds this year will benefit Live & Let Live Farm in Chichester; The Franklin Animal Shelter; Friends of the Feral Cats in Central NH and the Rozzie May Animal Alliance in Conway.
For more information:
www.funds4paws.org/triathlon
RED SOX ON THE PLANET 100.1!
The World Champion Boston Red Sox have a new home in central New Hampshire! Listen this season on our sister station, The Planet 100.1, NH's Real Rock! All 162 games, the playoffs and World Series (we hope)! Prime advertising spots are available now. Contact VP/GSM Jeff Levitan at 603-387-1455 or email jefflevitan@metrocast.net to secure your spot in every game!
BIG GAME PARTY PACK GIVEAWAY!


Congratulations to Jill Mahan of Belmont, winner of our 'BIG GAME PARTY PACK'! Jill won the Wine'ing Butcher's mini, football-shaped party grill-a portable charcoal grill great for tailgating at your 'BIG GAME PARTY' plus a $100.00 gift card! And, a big, Coors YETI Cooler! For all your eats, meats and treats for the BIG GAME, visit The Wine'ing Butcher Gourmet Market Meredith NH and The Wine'ing Butcher Gourmet Market - Gilford, NH!
VISTA FOOD 'SPIRIT OF GIVING'
CONGRATULATIONS TO ERNIE EMERSON OF BRIDGEWATER! ERNIE WAS OUR GRAND PRIZE WINNER OF A $941.00 DOLLAR GROCERY GIFT CARD WITH OUR 'SPIRIT OF GIVING' CONTEST! HE ALSO WON A MATCHING DONATION TO THE LOCAL CHARITY OF HIS CHOICE, THE BRISTOL FOOD PANTRY THROUGH BRISTOL COMMUNITY SERVICES. CONGRATS ERNIE, AND A BIG THANK YOU TO VISTA FOODS FOR ANOTHER FABULOUS PROMOTION!
For more information:
www.myvistafoods.com
MIX CASH & CANS HAS RECORD YEAR


It was another record year for our 32nd annual Mix 94.1fm Cash & Cans Money & Food Drive for the Holidays! $44,071.41 in cash and thousands of pounds off food were donated. Thanks to EVERYONE who stopped by to make a donation. Your generosity will help so many people in our area enjoy the holidays, and beyond! From the bottom of our hearts...thank you!! ~Fred, Amy and the Mix Crew.
SKI, RIDE, PLAY AT GUNSTOCK!
Gunstock is New Hampshire's closest major ski area with breathtaking views of Lake Winnipesaukee, perfect for a family fun vacation or weekend getaway for two. Enjoy the best of New Hampshire where you can Ski, Snowboard, Tube, Cross Country Ski, Snowshoe, or ride a FatTire Bike on our 32 miles of Cross Country trails, and try out our Mountain Coaster. Our energy efficient and high capacity snowmaking guarantees great conditions all winter, day and night. And when you're done, the Lakes Region offers great dining, lodging and entertainment. Enjoy miles of hiking and mountain biking trails and stay in our campground. We can't wait to see you on the mountain!
For more information:
www.gunstock.com
T-BONES/CACTUS JACK'S MIX PIX @NOON!
You get to pick the Mix with Mix Pix at Noon, powered by T-BONES and Cactus Jack's in Laconia, every weekday on Mix 94.1fm! Call in or email your requests to lisa@mix941fm.com. We'll also get you qualified to win our weekly T-BONES and Cactus Jack's gift certificate. Lisa gives it away every Friday! T-BONES has great dining overlooking Paugus Bay and Cactus Jack's serves up a taste of Americana with a distinctive western flair…and the best part is, it's all made from scratch! 1182 Union Avenue, Laconia. Always Good 'N Fresh!
For more information:
www.t-bones.com
CAPITOL CRAFTSMAN & ROMANCE JEWELERS
Handmade Gifts & Jewelry Store in Concord, NH.
Capitol Craftsman and Romance Jewelers have been a local retailer of fine jewelry and handcrafted goods for over thirty years. We carry elegant New Hampshire made crafts, as well as a grand selection of jewelry for every occasion. Visit our Concord location and talk with any of our friendly jewelers today! We're sure to have the perfect gift for you, 16 & 18 North Main Street, Downtown Concord.
For more information:
www.capitolcraftsman.com
SAVE MONEY, GET A QUOTE WITH GEICO
Click the banner-Save Money, Get a Quote with GEICO.
For more information:
www.geico.com
Empire Beauty Schools has been the leader in creative instruction for the cosmetology, aesthetics and barbering industry for over 60 years. Looking for a great career in an industry that has great employment and allows you to flex your creative muscles? Then it's time for your own Empire.
For more information:
www.empirebeautyschools.com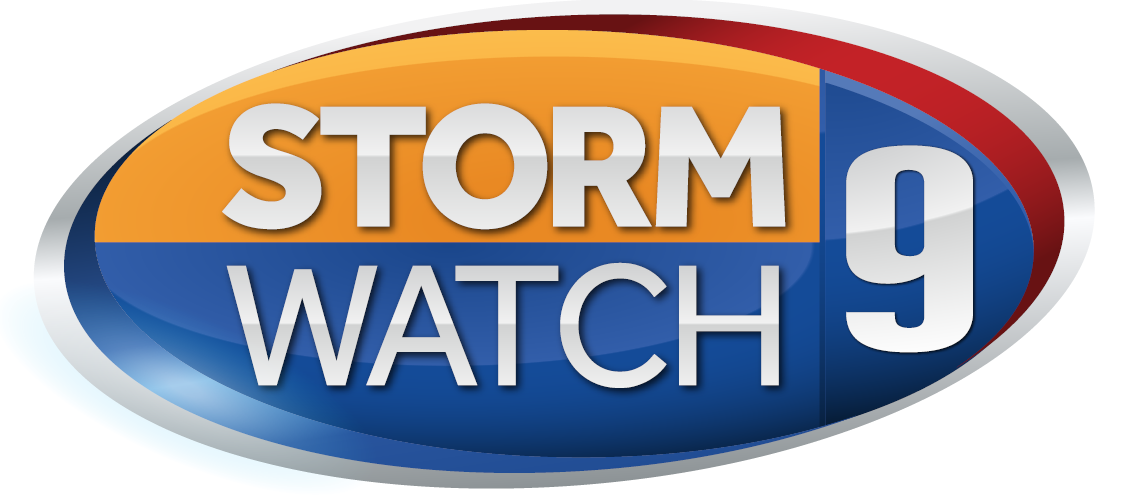 CHANNEL 9 STORWATCH FORECASTS HERE!
Mix 94.1fm is proud to partner with the best, most reliable and consistent source of weather in New Hampshire, the WMUR Storm Watch 9 weather team. Click here for your local forecasts:
For more information:
www.wmur.com/weather