VISTA FOODS SUPER SWEEP!
Win a 94-second shopping spree and weekly 94-dollar gift cards from Vista Foods and Mix 94.1fm! Each weekday, we'll announce the Vista Foods 'Super Sweep' Item of the day from their weekly flyer. Email the item back to us, along with your name, address and phone number to VistaFoodsSuperSweep@gmail.com (no spaces) and we'll put you into our weekly drawing for a 94-dollar Vista Foods gift card! Weekly winners will be invited to our Grand Prize finale September 7th when someone gets to run through Vista Foods and grab all the food they can in our 94-second Vista Foods Super Sweep! And..one finalist will be drawn weekly from in-store entries, so register today at Vista Foods, 376 South Main Street Laconia, no purchase necessary!
6/1 FINALISTS: Celinda Munro & Cheryl Rice
6/8 FINALISTS: Alana Kimball & Wanda Horton
6/15 FINALISTS: Colleen Murray & Joy Piper
6/22 FINALISTS: Valerie Johnstone & Kerry Calley
6/29 FINALISTS: Pavel Sotskov & Wilma O'Haire
7/6 FINALISTS: Michelle Azam & Michelle Merwin
7/13 FINALISTS: Shelley Lake & Bonnie Isabelle
7/20 FINALISTS: Heather Lebrun & Brandy Rossman
7/27 FINALISTS: Erica Nash & Fabian Durocher
8/3 FINALISTS: Harry Green & Jean Fugate
8/10 FINALISTS: Jessica Bean & Bruce Paul
8/17 FINALISTS: Heather Hale & Diane Greenwood
WIN THE ULTIMATE BACKPACK!


The Ultimate Back to School Back Pack could be yours! Listen for the Mix School Bell, be callers 9-4-or-1 and you'll be qualified to win! Inside the Ultimate Back-to-School Back Pack, courtesy of Bootleggers Footwear: a $100 gift certificate to Bootleggers in Laconia or Meredith for new back-to-school kicks; You'll look gooooood with a $100 gift certificate to Empire Beauty School in Laconia for products and services; a $100 gift card to Tanger Outlet Center in Tilton, the perfect place to shop for all your back-to-school needs and your studies will be up-to-date with a Samsung Tab 'E' tablet from the Verizon Wireless Zone, Union Avenue Laconia; Tenney Mountain Highway Plymouth and coming soon to Meredith! The Ultimate Back to School Back Pack will be awarded Friday August 31st!
THE WEEKEND KICKOFF PARTY!



Join Mix 94.1fm every Friday from 4-6pm at the Weekend Kickoff Party at the Nazbar & Grill at the Naswa Resort on Paugus Bay! We'll b broadcasting live aboard our floating studio courtesy of East Coast Flightcraft of Meredtih & Laconia, a world leader in sales for Malibu and Cobalt boats! Giveaways galore and specials from Coors Light and Sam Adams New England IPA; Naswa gift cards; concert tickets; Sox tickets and more! We'll see you Friday afternoon to kickoff the weekend!
REGISTER FOR THE TANGER FIT 5K
Tanger Outlets Tilton in conjunction with Mix 94.1fm and Northeast Communications, Belknap Landscape Company, Planet Fitness, Laconia Daily Sun and AutoServ, will host the 10th Annual Tanger Fit 5K Run/Walk to benefit breast cancer patients in the Lakes Region. The first 1,000 registrants to check-in at the race will receive an exclusive race t-shirt. All finishers will receive a commemorative participant medal and a Tanger Outlets coupon book. Prizes will be awarded to top 3 male and female winners. The registration fee is $25.00 for adults and $15.00 for children under 17 years of age or $30 the day of the race. Businesses and group organizations interested in forming teams of 10 or more can receive a discounted entry rate ($5 off pp). For a discounted team rate, contact the Tanger Outlets General Manager, Eric Proulx, at Eric.Proulx@TangerOutlets.com. Team prizes will be awarded for the following categories: Largest Team, Most Spirited and Best Team T-Shirt! Sunday, September 30th, 8:30AM at Tanger Outlets Tilton, 120 Laconia Road. Tangeroutlet.com/race
For more information:
www.tangeroutlet.com/race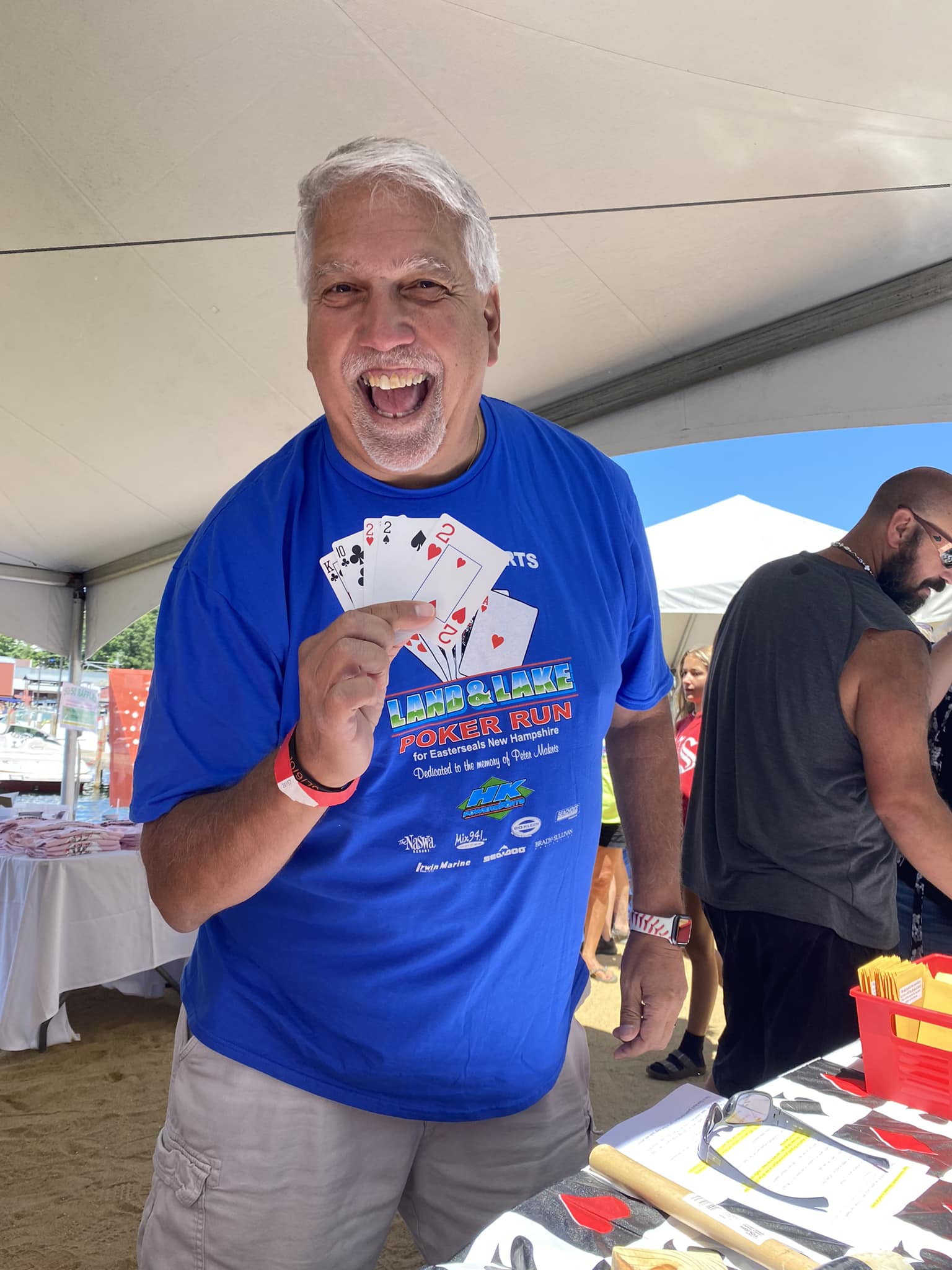 18TH ANNUAL HK POWERSPORTS LAND & LAKE POKER RUN TO BENEFIT EASTER SEALS NH!
18th Annual HK Powersports Land & Lake Poker Run for Easterseals NH is Saturday, July 14th, on and around Lake Winnipesaukee, was a HUGE success raising over $100,000.00 thousand dollars!! Thanks to everyone who participated, those who bid in the live auction and our sponsors...you rock!! Here's are the main winners:
SeaDoo GTI: Ray Dore of Rochester, NH
Outlander ATV: Dan Daigle of Pelham, NH
Canoe: Shane Brady of Candia, NH
Kayak: Dacia Carvell of Mars Hill, Maine
Grill: Kara Chase of Belmont, NH
$1,000.00 Top Hand High Roller: Shelly Lacourse, Bedford
$500.00 Top Hand Lake: Jessica Lievens,Belmont
$500.00 Top Hand Land: Bonnie DeMotte Pittsburgh, PA
For more information:
http://es.easterseals.com/site/Calendar?id=52466&view=Detail
PLAY AT GUNSTOCK THIS SUMMER!
From mountaintop yoga...to Soulfest...to ziplines...to camping...Gunstock has it all this summer! Click the link for all the fun!
For more information:
www.gunstock.com
WIN A DQ BIRTHDAY CAKE!
Win a DQ Birthday cake every Friday from Dairy Queen/Orange Julius, 1126 Union Avenue Laconia! Email your birthday wishes to fred@mix941fm.com. We'll shout-it-out at 7:05 weekday mornings. Fred & Amy pick a weekly winner every Friday from that week's birthday shoutouts! More fun, local, easy winning!
SAVE MONEY, GET A QUOTE WITH GEICO
Click the banner-Save Money, Get a Quote with GEICO.
For more information:
www.geico.com
T-BONES/CACTUS JACK'S MIX PIX @NOON!
You get to pick the Mix with Mix Pix at Noon, powered by T-BONES and Cactus Jack's in Laconia, every weekday on Mix 94.1fm! Call in or email your requests to lisa@mix941fm.com. We'll also get you qualified to win our weekly T-BONES and Cactus Jack's gift certificate. Lisa gives it away every Friday! T-BONES has great dining overlooking Paugus Bay and Cactus Jack's serves up a taste of Americana with a distinctive western flair…and the best part is, it's all made from scratch! 1182 Union Avenue, Laconia. Always Good 'N Fresh!
For more information:
www.t-bones.com
RECORD YEAR FOR MIX CASH & CANS!





We live in such a wonderful area. Thanks so much for your continued support of our Mix 94.1fm Cash & Cans Program. Our 31st year was another record year, raising $40,404.83 in cash and thousands and thousands of food items! (And, after 63.5 hours in the MixMobile, Amy and Fred are still talking to each other!) It's going to be a great holiday for so many thanks to your generosity!

Empire Beauty Schools has been the leader in creative instruction for the cosmetology, aesthetics and barbering industry for over 60 years. Looking for a great career in an industry that has great employment and allows you to flex your creative muscles? Then it's time for your own Empire.
For more information:
www.empirebeautyschools.com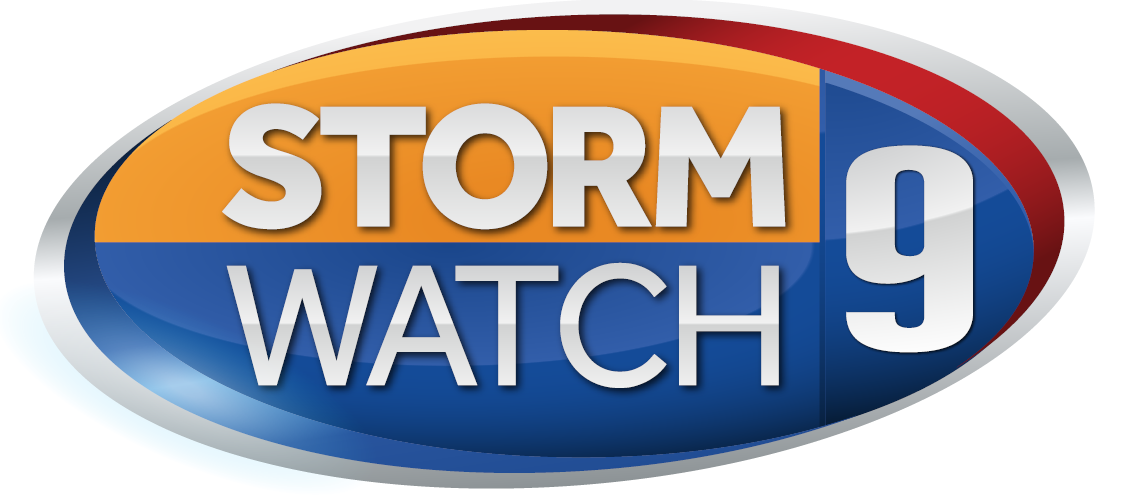 Storm Watch 9 Forecast Now On Mix 94.1FM
Mix 94.1fm is proud to partner with the best, most reliable and consistent source of weather in New Hampshire, the WMUR Storm Watch 9 weather team. Click here for your local forecasts:
For more information:
www.wmur.com/weather