REGISTER FOR THE TANGER FIT 5K
Tanger Outlets Tilton in conjunction with Mix 94.1fm and Northeast Communications, Belknap Landscape Company, Planet Fitness, Laconia Daily Sun and AutoServ, will host the 10th Annual Tanger Fit 5K Run/Walk to benefit breast cancer patients in the Lakes Region. The first 1,000 registrants to check-in at the race will receive an exclusive race t-shirt. All finishers will receive a commemorative participant medal and a Tanger Outlets coupon book. Prizes will be awarded to top 3 male and female winners. The registration fee is $25.00 for adults and $15.00 for children under 17 years of age or $30 the day of the race. Businesses and group organizations interested in forming teams of 10 or more can receive a discounted entry rate ($5 off pp). For a discounted team rate, contact the Tanger Outlets General Manager, Eric Proulx, at Eric.Proulx@TangerOutlets.com. Team prizes will be awarded for the following categories: Largest Team, Most Spirited and Best Team T-Shirt! Sunday, September 30th, 8:30AM at Tanger Outlets Tilton, 120 Laconia Road. Tangeroutlet.com/race
For more information:
www.tangeroutlet.com/race
3RD ANNUAL RED, WHITE & BREW
SAVE THE DATE! The 3rd annual Red, White & Brew: Craft Beer & Wine Festival takes place September 29TH, 1-4pm at Funspot, Laconia. Proceeds benefit Veterans Count, a program of Easter Seals NH. Join us for a craft beer and wine festival with live music, food, a car show, and local vendors/artisans.
VIP Admission: $40 | General Admission: $25
VIP Admission includes special early entry at 12pm. All admissions include a commemorative mug, while supplies last! Sampling tickets for beer/wine are included in admission. Extra sampling tickets can be purchased for an additional fee. Stay tuned for more info or click the link below!
For more information:
www.easterseals.com/nh
WIN A LASIK FROM LACONIA EYE!
Having trouble seeing the pumpkins from the Laconia Eye & Laser Center Pumpkin Eye View Tower? Does it look like one, big, orange blur? Change all that with a Lasik procedure from Laconia Eye and Laser Center and Mix 94.1fm! Now through this year's Pumpkin Festival, email your contact information to pumpkineyeview@gmail.com! Then listen for your name weekdays at 7:35 and 8:35am; and 1:35 and 5:35pm. You'll have 20 minutes and 20 seconds to call and and claim your spot in our Lasik drawing at 6pm Saturday October 13th live at the NH Pumpkin Festival! AND...we'll put you in a weekly drawing for a pair of designer sunglasses every Friday! The Lasik procedure has been done well over ten thousand times by Dr. Andrew Garfinkle. For more information about Lasik, call Brenda on the Lasik Hotline at 528-19-55 or online at Laconia Eye.com and see what you've been missing!
For more information:
www.laconiaeye.com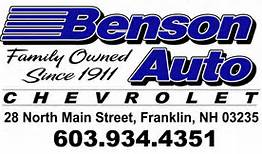 FALL SAVINGS EVENT AT BENSON AUTO
Fall Savings Event going on now at Benson Auto in West Franklin! Up to $12,000.00 off 2018 Silverado LT Crew Cabs! Click the link for more information!
For more information:
www.bensonauto.com
NH PUMPKIN FESTIVAL
Celebrate Fall in New Hampshire's Lakes Region Friday & Saturday, October 12 & 13!
MIX 94.1FM WILL BE LIVE BOTH DAYS AT THE LACONIA EYE & LASER CENTER'S 'PUMPKIN-EYE VIEW'!
40,000+ Attendees | 34' Tower of Jack-o-Lanterns | Zombie Walk
Pumpkin Carving | 60+ Food & Craft Vendors | 10K/5K Run/Walk
Live Bands & Performers | Beer Garden | Children's Games Kiddie Rides
Climbing Wall | Bungee Jump | Horse Drawn Hay Rides | Pumpkin Bowling
Pancake Breakfast | Jumpin' Jack Car Show | Riverside Duck Derby & More
For more information:
www.lakesregionchamber.org
CAPITOL CRAFTSMAN & ROMANCE JEWELERS
Handmade Gifts & Jewelry Store in Concord, NH.
Capitol Craftsman and Romance Jewelers have been a local retailer of fine jewelry and handcrafted goods for over thirty years. We carry elegant New Hampshire made crafts, as well as a grand selection of jewelry for every occasion. Visit our Concord location and talk with any of our friendly jewelers today! We're sure to have the perfect gift for you, 16 & 18 North Main Street, Downtown Concord.
For more information:
www.capitolcraftsman.com
VISTA FOODS SUPER SWEEP!
CONGRATULATIONS TO MICHELE MERWIN! MICHELE WON OUR 94-SECOND VISTA FOODS SUPER SWEEP AND 'GRABBED' $524.54 WORTH OF GROCERIES AT THE SUPER SWEEP SEPTEMBER 7TH-CONGRATS MICHELE, AND THANKS TO EVERYONE WHO TOOK PART! VIDEO OF THE SUPER SWEEP IS AVAILABLE ON THE MIX FACEBOOK PAGE.
6/1 FINALISTS: Celinda Munro & Cheryl Rice
6/8 FINALISTS: Alana Kimball & Wanda Horton
6/15 FINALISTS: Colleen Murray & Joy Piper
6/22 FINALISTS: Valerie Johnstone & Kerry Calley
6/29 FINALISTS: Pavel Sotskov & Wilma O'Haire
7/6 FINALISTS: Michelle Azam & Michelle Merwin
7/13 FINALISTS: Shelley Lake & Bonnie Isabelle
7/20 FINALISTS: Heather Lebrun & Brandy Rossman
7/27 FINALISTS: Erica Nash & Fabian Durocher
8/3 FINALISTS: Harry Green & Jean Fugate
8/10 FINALISTS: Jessica Bean & Bruce Paul
8/17 FINALISTS: Heather Hale & Diane Greenwood
8/24 FINALISTS: Alena Lussier & John Polo
8/31 FINALISTS: Kristen Gage & Doris Duff
9/7 FINALISTS: Michael Therrien & Lance King
WIN A DQ BIRTHDAY CAKE!
Win a DQ Birthday cake every Friday from Dairy Queen/Orange Julius, 1126 Union Avenue Laconia! Email your birthday wishes to fred@mix941fm.com. We'll shout-it-out at 7:05 weekday mornings. Fred & Amy pick a weekly winner every Friday from that week's birthday shoutouts! More fun, local, easy winning!
SAVE MONEY, GET A QUOTE WITH GEICO
Click the banner-Save Money, Get a Quote with GEICO.
For more information:
www.geico.com
T-BONES/CACTUS JACK'S MIX PIX @NOON!
You get to pick the Mix with Mix Pix at Noon, powered by T-BONES and Cactus Jack's in Laconia, every weekday on Mix 94.1fm! Call in or email your requests to lisa@mix941fm.com. We'll also get you qualified to win our weekly T-BONES and Cactus Jack's gift certificate. Lisa gives it away every Friday! T-BONES has great dining overlooking Paugus Bay and Cactus Jack's serves up a taste of Americana with a distinctive western flair…and the best part is, it's all made from scratch! 1182 Union Avenue, Laconia. Always Good 'N Fresh!
For more information:
www.t-bones.com
RECORD YEAR FOR MIX CASH & CANS!





We live in such a wonderful area. Thanks so much for your continued support of our Mix 94.1fm Cash & Cans Program. Our 31st year was another record year, raising $40,404.83 in cash and thousands and thousands of food items! (And, after 63.5 hours in the MixMobile, Amy and Fred are still talking to each other!) It's going to be a great holiday for so many thanks to your generosity!

Empire Beauty Schools has been the leader in creative instruction for the cosmetology, aesthetics and barbering industry for over 60 years. Looking for a great career in an industry that has great employment and allows you to flex your creative muscles? Then it's time for your own Empire.
For more information:
www.empirebeautyschools.com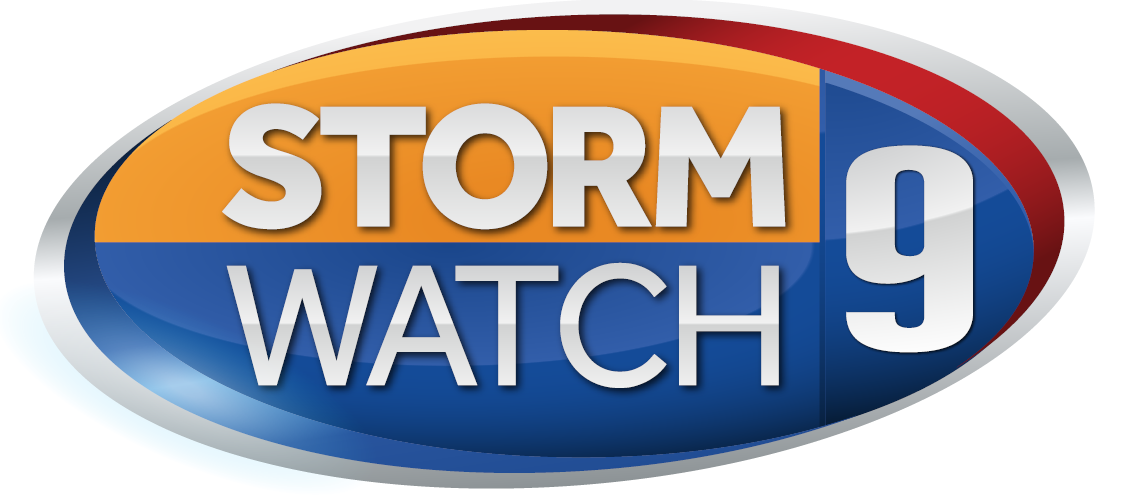 Storm Watch 9 Forecast Now On Mix 94.1FM
Mix 94.1fm is proud to partner with the best, most reliable and consistent source of weather in New Hampshire, the WMUR Storm Watch 9 weather team. Click here for your local forecasts:
For more information:
www.wmur.com/weather