WIN A $4,000.00 'MINI LIQUID FACELIFT' WITH LAKES COSMETIC INSTITUTE!
Congratulations to Nikki Thomas of Gilford, winner of our Lakes Cosmetic Institute 'Mini Liquid Facelift'! Nikki was one of seven finalists, collecting 543 votes to win the contest going away! Nikki wins a fabulous $4,000.00, non-surgical mini liquid facelift! Want to know more about Lakes Cosmetic Institute? Click the link below!
WIN W/THE VISTA FOODS SHOPPING CART!




We have a winner! Congratulations to Jennifer Laramie of Laconia. She won a trip for two with our Vista Foods Laconia Shopping Cart Item of the day contest! Jenn has her choice of a trip to Miami, Nashville or Las Vegas! Keep it on Mix 94.1fm for another great, fun Vista Foods contest coming in days with Mix 94.1fm!

For more information: www.myvista.com
GUESS HOW MANY CANDY CORNS!
LACONIA EYE'S JAR OF CANDY CORN-YOU COULD WIN A $500.00 GIFT BASKET!
THE ANSWER? 846 CANDY CORNS!
THE WINNER? BARBARA BERGERON, WHO GUESSED 847!!
She had a pretty good 'eye' and Laconia Eye and Laser Center and Mix 94.1fm would like to thank the hundreds of people who took a guess. Barbara won a gift basket valued at over $500 dollars! It includes Sunglasses, valued at $209 dollars! A pair of flex passes to Gunstock Mountain Resort; Gift cards to the area's favorite restaurants, including T-Bones & Cactus Jack's, the Ellacoya Barn & Grill and Patrick's Pub; a Laconia Eye mug, a bag of delicious coffee, eye glass cleaner and more!
WIN HIS AND HERS GLASSES!
Here's the winning entry in our Laconia Eye & Laser Center Pumpkins w/Glasses contest!! The craziest, wackiest, carved and decorated pumpkin was created by Nikki and Stephen Wooster-Goodwin of Alexandria! They won pairs of his and hers eyeglasses from Laconia Eye, regular or sunglasses! Thanks to all who entered and got creative!
WIN THE ULTIMATE BACK-TO-SCHOOL BACKPACK FILLED WITH COOL STUFF!
Congratulations to Amberlee Smock of Bristol, winner of the Ultimate Back to School Back Pack! The Ultimate Back-to-School Back Pack includes a $100 gift certificate to Bootleggers Footwear in Laconia or Meredith for some new back-to-school kicks; a $100 gift certificate to Empire Beauty in Laconia for products and services; a $200 gift card to Tanger Outlet Center in Tilton, the perfect place to shop for all your back-to-school needs; and an LG, G-Pad 7.0 Tablet from the Verizon Wireless Zone of Plymouth and Laconia!
LACONIA EYE LASIK WINNER!
CONGRATULATIONS TO ALYSSA ALBERT OF NORTHFIELD, OUR 20/20 SONG OF THE DAY LASIK WINNER WITH LACONIA EYE AND LASER CENTER!! Find out more about LASIK by calling Laconia Eye and Laser Center, 524-2020 or visit them at 368 Hounsell Avenue Gilford! Also offices in Plymouth and Wolfeboro.
BANK OF NH PAVILION SUMMER FUNPACKS!
Congratulations to all ten of our winners during the summer of 2017 of Mix/Bank of New Hampshire Pavilion Summer Fun Packs! The Mix/Bank of NH Pavilion Summer Fun Packs included a 4-pack of tickets to ANY show, best seats available during the 2017 Eastern Propane Concert Series at the Bank of New Hampshire Pavilion in Gilford! Tickets to area attractions, dinner on us at T-Bones & Cactus Jack's in Laconia and more! Over $10,000.00 in prizes were givin away, congratulations!!
FUNPACK WINNER #1: Wendy McMahon-Concord!
FUNPACK WINNER #2: Katie Norton-Alton!
FUNPACK WINNER #3: Elizabeth Murray of Tilton!
FUNPACK WINNER #4: Kali Huff of Gilford!
FUNPACK WINNER #5: Rick Watts of Franklin!
FUNPACK WINNER #6: Kelsey Whitworth of Concord!
FUNPACK WINNER #7: Claudia Jackson of Laconia!
FUNPACK WINNER #8: Jeanine Hogan of Bow!
FUNPACK WINNER #9: Lisa Dudley-Laconia!
FUNPACK WINNER #10: Colleen Murray of Franklin
T-BONES/CACTUS JACK'S MIX PIX @NOON!
You get to pick the Mix with Mix Pix at Noon, powered by T-BONES and Cactus Jack's in Laconia, every weekday on Mix 94.1fm! Call in or email your requests to lisa@mix941fm.com. We'll also get you qualified to win our weekly T-BONES and Cactus Jack's gift certificate. Lisa gives it away every Friday! T-BONES has great outdoor dining overlooking Paugus Bay and Cactus Jack's serves up a taste of Americana with a distinctive western flair…and the best part is, it's all made from scratch! 1182 Union Avenue, Laconia. Always Good 'N Fresh!
WIN 'SPRING BLING' FOR MOTHER'S DAY!
Congratulations to Alana Kimball of Concord, winner of our $1,195.00 diamond dangle earrings in our spring bling giveaway with the Capitol Craftsman and Romance Jewelers. Alana was represented at the giveaway by her husband Jeff. Congratulations Alana!
WIN OPENING DAY RED SOX TICKETS!
Congratulations to Angela Carter of Northfield! Angla won our Opening Day Tickets to see the Red Sox play the Pittsburgh Pirates Monday April 3rd at Fenway Park in Boston! And, Angela will be shuttled to and from the game thanks to Lakes Region Airport Shuttle! A big thank you to Bootleggers Footwear in Laconia and Meredith and Lakes Region Airport Shuttle for partnering with Mix for this year's Opening Day Ticket giveaway. Enjoy the game Angela!!
VALENTINE'S DAY WINNER!
WIN THIS VALENTINE'S DAY PRIZE PACK!
CONGRATULATIONS TO CATIE FRITZ OF MOULTONBOROUGH, WINNER OF OUR 'MIX KISS' VALENTINE'S DAY PRIZE PACK!
Catie won a pair of 14-karat white gold/2-Pear Shape Pink Tourmalines & 2-smaller round Pink Tourmalines with 6-round brilliant cut diamonds, dangle drop earrings, retail value $995.00; a two-night getaway at the Mountain Club at Loon Resort & Spa with dinner for two at the Black Diamond Pub; a day of beauty featuring a cut, style, color, manicure, pedicure and products at Empire Beauty School in Laconia and a dozen long-stem roses from Prescott's Florist in Downtown Laconia!

HK POWERSPORTS SNOWMOBILE WINNER!
CONGRATULATIONS TO SHAWN TEBBETTS OF GILMANTON IRON WORKS! SHAWN WON OUR POLARIS SWITCHBACK SNOWMOBILE FROM HK POWERSPORTS! HE REGISTERED AT GILFORD HOME CENTER. CONGRATULATIONS SHAWN!!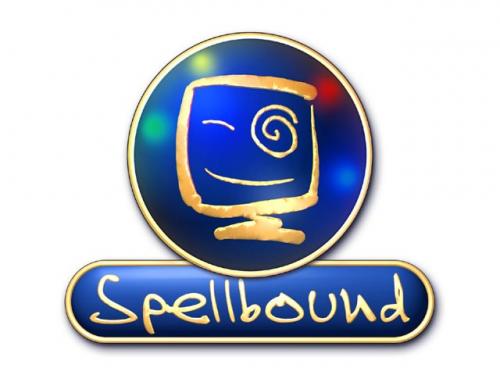 PLAY SPELLBOUND THREE TIMES EVERY WEEKDAY
Play Spellbound three times every weekday at 6:45am, 11:35am and 4:35pm! Unscramble the scrambled word, be one of the first four callers with the word and we'll enter into our weekly drawing every Friday at 7:30am for a $100.00 prize pack, featuring $25.00 gift certificates to Prescott's Florist in Downtown Laconia; Bootleggers Footwear of Laconia and Meredith; Capitol Craftsman and Romance Jewelers, Downtown Concord and Faro Italian Grille, Route 3 Weirs Beach!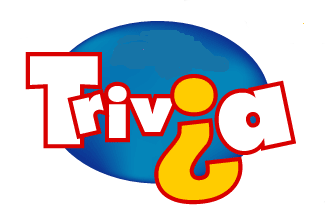 Morning Trivia
Weekdays at 7:05AM...Win A Different Prize Every Day! Win gift certificates to The Blossom Shop, Central St., Franklin; Greenside Restaurant at Lochmere Golf & Country Club; Schuster's Tavern at the Gunstock Inn & Resort; Funspot at Weirs Beach and Sal's Pizza in the Belknap Mall! Daily questions and winners are listed on the Mix Morning Page.