T-BONES/CACTUS JACK'S MIX PIX @NOON!
You get to pick the Mix with Mix Pix at Noon, powered by T-BONES and Cactus Jack's in Laconia, every weekday on Mix 94.1fm! Call in or email your requests to lisa@mix941fm.com. We'll also get you qualified to win our weekly T-BONES and Cactus Jack's gift certificate. Lisa gives it away every Friday! T-BONES has great outdoor dining overlooking Paugus Bay and Cactus Jack's serves up a taste of Americana with a distinctive western flair…and the best part is, it's all made from scratch! 1182 Union Avenue, Laconia. Always Good 'N Fresh!
WIN 'SPRING BLING' FOR MOTHER'S DAY!
Congratulations to Alana Kimball of Concord, winner of our $1,195.00 diamond dangle earrings in our spring bling giveaway with the Capitol Craftsman and Romance Jewelers. Alana was represented at the giveaway by her husband Jeff. Congratulations Alana!
WIN OPENING DAY RED SOX TICKETS!
Congratulations to Angela Carter of Northfield! Angla won our Opening Day Tickets to see the Red Sox play the Pittsburgh Pirates Monday April 3rd at Fenway Park in Boston! And, Angela will be shuttled to and from the game thanks to Lakes Region Airport Shuttle! A big thank you to Bootleggers Footwear in Laconia and Meredith and Lakes Region Airport Shuttle for partnering with Mix for this year's Opening Day Ticket giveaway. Enjoy the game Angela!!
VALENTINE'S DAY WINNER!
WIN THIS VALENTINE'S DAY PRIZE PACK!
CONGRATULATIONS TO CATIE FRITZ OF MOULTONBOROUGH, WINNER OF OUR 'MIX KISS' VALENTINE'S DAY PRIZE PACK!
Catie won a pair of 14-karat white gold/2-Pear Shape Pink Tourmalines & 2-smaller round Pink Tourmalines with 6-round brilliant cut diamonds, dangle drop earrings, retail value $995.00; a two-night getaway at the Mountain Club at Loon Resort & Spa with dinner for two at the Black Diamond Pub; a day of beauty featuring a cut, style, color, manicure, pedicure and products at Empire Beauty School in Laconia and a dozen long-stem roses from Prescott's Florist in Downtown Laconia!

HK POWERSPORTS SNOWMOBILE WINNER!
CONGRATULATIONS TO SHAWN TEBBETTS OF GILMANTON IRON WORKS! SHAWN WON OUR POLARIS SWITCHBACK SNOWMOBILE FROM HK POWERSPORTS! HE REGISTERED AT GILFORD HOME CENTER. CONGRATULATIONS SHAWN!!


VISTA FOODS 'SPIRIT OF GIVING' WINNER!
Congratulations to Heather Wells of Laconia, winner of our Grand Prize in the Mix 94.1fm/Vista Foods 'Spirit of Giving' contest! Heather won a $941.00 grocery gift card and a matching donation to the local charities of her choice-the local chapter of the American Cancer Society and Toys for Tots! Congrats Heather! And thanks to everyone who braved to elements to attend the giveaway!

WIN 'NEW EYES' WITH LACONIA EYE & LASER!
CONGRATULATIONS TO JEN DAVIS OF HILL, WINNER IN OUR 'NEW EYES FOR THE NEW YEAR' CONTEST WITH LACONIA EYE & LASER CENTER! JEN WON A COMPLETE LASIK PROCEDURE! WANT TO KNOW MORE ABOUT LASIK? CALL THE LASIK HOTLINE AT 528-1995!
EASED EDGES PELLET STOVE GIVEAWAY!
CONGRATULATIONS TO WANDA HORTON OF LACONIA, WINNER OF OUR 6TH ANNUAL PELLET STOVE GIVEAWAY WITH EASED EDGES IN LACONIA! Wanda won a Lennox Montage Pellet Stove and a ton of pellets! Over 100 qualifiers gathered at Eased Edges on Saturday November 5th for a "Pellet Stove Party". Congratulations Wanda!!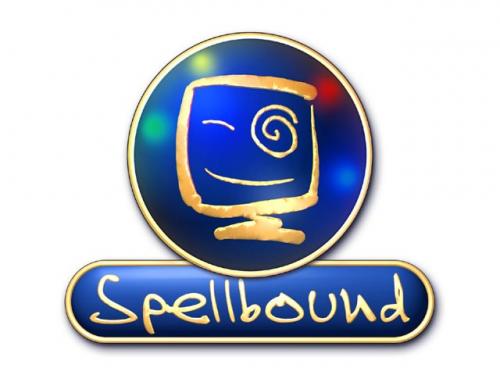 PLAY SPELLBOUND THREE TIMES EVERY WEEKDAY
Play Spellbound three times every weekday at 6:45am, 11:35am and 4:35pm! Unscramble the scrambled word, be one of the first four callers with the word and we'll enter into our weekly drawing every Friday at 7:30am for a $100.00 prize pack, featuring $25.00 gift certificates to Prescott's Florist in Downtown Laconia; Bootleggers Footwear of Laconia and Meredith; Capitol Craftsman and Romance Jewelers, Downtown Concord and Faro Italian Grille, Route 3 Weirs Beach!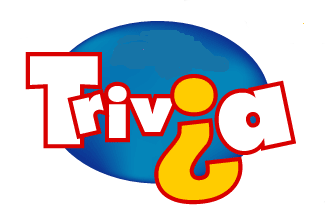 Morning Trivia
Weekdays at 7:05AM...Win A Different Prize Every Day! Win gift certificates to The Blossom Shop, Central St., Franklin; Greenside Restaurant at Lochmere Golf & Country Club; Schuster's Tavern at the Gunstock Inn & Resort; Funspot at Weirs Beach and Sal's Pizza in the Belknap Mall! Daily questions and winners are listed on the Mix Morning Page.