WIN THE ULTIMATE BACK-TO-SCHOOL BACKPACK
CONGRATULATIONS TO JEN MORRIS OF GILMANTON IRON WORKS, WINNER OF THE ULTIMATE BACK-TO-SCHOOL BACKPACK! JEN WON ALL THIS FUN STUFF:
**the Ultimate Back-to-School North Face Backpack provided by Bootleggers Footwear Centers
**$100 gift certificate to Bootleggers in Laconia, Meredith or Wolfeboro;
**$100 gift certificate to Empire Beauty in Laconia
**$100 gift card to Tanger Outlet Center in Tilton
**Need some supplies for your room or dorm? How about a $50 gift card to Rand's Hardware in Plymouth!
**A Citizen Eco-Drive watch from Capitol Craftsman & Romance Jewelers in Concord
**$200 gift card to Verizon Wireless Zone locations in Laconia, Meredith or Plymouth good towards any of their fabulous products.
BANK OF NH PAVILION SUMMER FUNPACK WINNERS
We gave away over $1,000.00 worth of summer fun every weekend! Summer Fun Packs ALWAYS included 4-Flex Passes to ANY show, best seats available during the 2019 Eastern Propane and Oil Concert Series at the Bank of NH Pavilion in Gilford! Tickets to area attractions like Canobie Lake Park, the Gunstock Mountain Adventure Park, Whale's Tale Waterpark, Squam Lakes Science Center, Funspot, dinner on us at T-Bones & Cactus Jack's in Laconia and more!
FUNPACK WINNER #1: TAYLOR MOREAU-CONCORD
FUNPACK WINNER #2: TYLER CONNORS-MEREDITH
FUNPACK WINNER #3: KIMBER COLLINS-FRANKLIN
FUNPACK WINNER #4: KATHLEEN SPERRY-MEREDITH
FUNPACK WINNER #5: SARAH BROOKS-LACONIA
FUNPACK WINNER #6: DEEDEE MCCAIN-TILTON
FUNPACK WINNER #7: DENISE BODWELL-SANBORNTON
FUNPACK WINNER #8: KATIE DUBE OF BELMONT
FUNPACK WINNER #9: PAULA KARL OF LACONIA
FUNPACK WINNER #10: MICHELLE PELLETIER OF FRANKLIN
FUNPACK WINNER #11: CATHARINE DAVIS OF BELMONT
WIN 'SPRING BLING' FROM CC&RJ!
And the winner is...Brenda Angwin of Webster!! Brenda won our grand prize, a $1,000.00 gift card with our Spring Bling Mother's Day giveaway with the Capitol Craftsman & Romance Jewelers in Downtown Concord!
ALL BRITE CLEANING DIRTY WORD!
CONGRATULATIONS TO JEFF LYFORD OF ASHLAND, OUR GRAND PRIZE WINNER!!
Wood floors look dull? Carpets have enough sand in them to build a sandcastle? Tile lose it's luster? Your floors will look new and be ready for the warmer weather with All Brite Cleaning & Restoration! Listen to the Mix Morning Team of Fred & Amy every weekday mornings. They'll give you the All Brite Cleaning & Restoration 'DIRTY WORD/PHRASE of the day'! Hey...it's not what you think! Later, Lisa and Mower will ask you to recall it. Be the correct caller, know the 'DIRTY WORD/PHRASE' and you'll qualify to have your home 'ALL BRITE SQUEAKY CLEAN FOR SPRING'! All floors in your home….Carpet, Tile, Wood…any flooring, completely cleaned…top to bottom! And here's an added bonus: we'll give away a $100 All Brite Cleaning gift card every Friday through May 24th! Grand prize drawing is May 31st.
WIN OPENING DAY RED SOX TIX!
ongratulations to David Prescott of Laconia, winner of our Opening Day Box Seat Ticket Giveaway to see the Red Sox get their championship rings and play the Toronto Blue Jays Tuesday April 9th at Fenway Park in Boston! Thanks to our sponsors, Bootleggers Footwear in Downtown Laconia and Routes 3 & 25 in Meredith and Verizon Wireless Zone locations on Union Avenue, Laconia; Tenney Mountain Highway Plymouth and Route 25 Meredith. And, David won't have to fight traffic or pay for parking. Lakes Region Airport Shuttle will get him to and from the game! Have a special event coming up? Call them at 286-81-81 or online at LR Airport Shuttle.com!
'MIX KISS' VALENTINE'S DAY GIVEAWAY!
CONGRATULATIONS TO JACQUELINE PEVINE OF MEREDITH, WINNER OF OUR 'MIX KISS' VALENTINE'S DAY PRIZE PACK, VALUED AT OB\VER $3,500,00!! Jacqueline won a stunning pendant designed by Peter Storm from Sawyers Jewelry in Laconia, featuring two pink sapphires and 24 round brilliant diamonds crafted in 18 karat white gold; a two-night getaway with skiing at the at the Mountain Club on Loon; a dozen roses from Prescott's Florist in Laconia and a day of beauty at Empire Beauty School Laconia!
BIG GAME PARTY PACK GIVEAWAY!
Congratulations to Jill Mahan of Belmont, winner of our 'BIG GAME PARTY PACK'! Jill won the Wine'ing Butcher's mini, football-shaped party grill-a portable charcoal grill great for tailgating at your 'BIG GAME PARTY' plus a $100.00 gift card! And, a big, Coors YETI Cooler! For all your eats, meats and treats for the BIG GAME, visit The Wine'ing Butcher Gourmet Market Meredith NH and The Wine'ing Butcher Gourmet Market - Gilford, NH!
VISTA FOOD 'SPIRIT OF GIVING'
CONGRATULATIONS TO ERNIE EMERSON OF BRIDGEWATER! ERNIE WAS OUR GRAND PRIZE WINNER OF A $941.00 DOLLAR GROCERY GIFT CARD WITH OUR 'SPIRIT OF GIVING' CONTEST! HE ALSO WON A MATCHING DONATION TO THE LOCAL CHARITY OF HIS CHOICE, THE BRISTOL FOOD PANTRY THROUGH BRISTOL COMMUNITY SERVICES. CONGRATS ERNIE, AND A BIG THANK YOU TO VISTA FOODS FOR ANOTHER FABULOUS PROMOTION!
LACONIA EYE LASIK GIVEAWAY
WIN A LASIK FROM LACONIA EYE!
CONGRATULATIONS TO ANGELA CARTER OF NORTHFIELD, WINNER OF OUR LASIK PROCEDURE FROM LACONIA EYE AND LASER CENTER WITH OUR 'PUMPKIN EYE VIEW' CONTEST!

The Lasik procedure has been done well over ten thousand times by Dr. Andrew Garfinkle. For more information about Lasik, call Brenda on the Lasik Hotline at 528-19-55 or online at Laconia Eye.com and see what you've been missing!
EASTER SEALS POKER RUN
18TH ANNUAL HK POWERSPORTS LAND & LAKE POKER RUN TO BENEFIT EASTER SEALS NH!
18th Annual HK Powersports Land & Lake Poker Run for Easterseals NH is Saturday, July 14th, on and around Lake Winnipesaukee, was a HUGE success raising over $100,000.00 thousand dollars!! Thanks to everyone who participated, those who bid in the live auction and our sponsors...you rock!! Here's are the main winners:

SeaDoo GTI: Ray Dore of Rochester, NH
Outlander ATV: Dan Daigle of Pelham, NH
Canoe: Shane Brady of Candia, NH
Kayak: Dacia Carvell of Mars Hill, Maine
Grill: Kara Chase of Belmont, NH

$1,000.00 Top Hand High Roller: Shelly Lacourse, Bedford
$500.00 Top Hand Lake: Jessica Lievens,Belmont
$500.00 Top Hand Land: Bonnie DeMotte Pittsburgh, PA
T-BONES/CACTUS JACK'S MIX PIX @NOON!
You get to pick the Mix with Mix Pix at Noon, powered by T-BONES and Cactus Jack's in Laconia, every weekday on Mix 94.1fm! Call in or email your requests to lisa@mix941fm.com. We'll also get you qualified to win our weekly T-BONES and Cactus Jack's gift certificate. Lisa gives it away every Friday! T-BONES has great outdoor dining overlooking Paugus Bay and Cactus Jack's serves up a taste of Americana with a distinctive western flair…and the best part is, it's all made from scratch! 1182 Union Avenue, Laconia. Always Good 'N Fresh!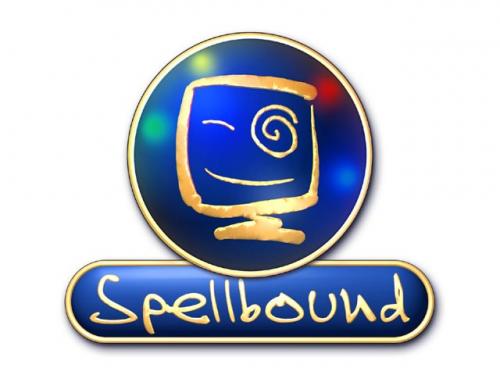 PLAY SPELLBOUND THREE TIMES EVERY WEEKDAY
Play Spellbound three times every weekday at 6:45am, 11:35am and 4:35pm! Unscramble the scrambled word, be one of the first four callers with the word and we'll enter into our weekly drawing every Friday at 7:30am for a $100.00 prize pack, featuring $25.00 gift certificates to Prescott's Florist in Downtown Laconia; Bootleggers Footwear of Laconia and Meredith; Capitol Craftsman and Romance Jewelers, Downtown Concord and Faro Express, 1135 Union Avenue, Laconia!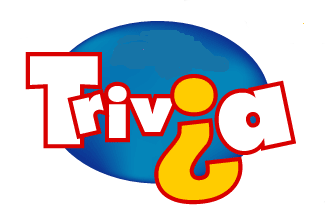 MORNING TRIVIA
Weekdays at 7:05AM...Win A Different Prize Every Day! Win gift certificates to Tilton House of Pizza; Greenside Restaurant at Lochmere Golf & Country Club; Funspot at Weirs Beach and Sal's Pizza, 360 Union Avenue Laconia! Daily questions and winners are listed on the Mix Morning Page.