BANK OF NH PAVILION SUMMER FUNPACKS!
Listen every weekend for your chance to qualify to win a Mix/Bank of New Hampshire Pavilion Summer Fun Pack! Listen Friday, Saturday and Sunday for your cue to call, be callers 9-4-and-1 and you'll be in the drawing every Monday morning! Summer Fun Packs always include four tickets to ANY show, best seats available during the 2016 Eastern Propane Concert Series at the Bank of New Hampshire Pavilion; Tickets to the NASCAR races at New Hampshire Motor Speedway; gift cards to Sports & Marine Parafunalia in Gilford; Monkey Trunks at Weirs Beach; T-Bones Restaurant in Laconia; tickets to area attractions like Canobie Lake Park, Whale's Tale Waterpark, Alpine Adventures, Candia Adventure Park, Loon Mountain Summer Adventures and more! Weekends start early with the Mix/Bank of NH Pavilion Summer Funpacks, each valued at around a thousand dollars!! Listen Friday, Saturday and Sunday to qualify with Today's Hit Music Mix 94.1fm!
FUNPACK WINNER #1: ASHLEY BARRY OF CONCORD!
FUNPACK WINNER #2: RACHEL COLLINS OF WEARE!
FUNPACK WINNER #3: BETH WALKER OF LOUDON!
FUNPACK WINNER #4: ERIN ROARK OF SANBORNTON!
FUNPACK WINNER #5: KIM ROBINSON OF FRANKLIN!
VISTA FOODS GROCERY GETAWAY/GIVEAWAY!
Mix 94.1fm and Vista Foods in Laconia are giving you a chance to win $94.10 in groceries every week this summer AND a trip for two to Las Vegas! Listen weekdays for the Vista Foods Grocery 'word of the day'. Email the word to VISTAFOODSWORD@GMAIL.COM, and you'll be entered into our weekly drawing for a $94.10 grocery gift card, AND you'll be entered into a drawing for a four-day, three-night stay in Las Vegas, Nevada!
6/10 gift card winner: Jessica Emerson of Meredith!
6/17 gift card winner: Mary Budro of Gilford!
6/24 gift card winner: Rita Riley!
7/1 gift card winner: Michelle Crumb!
'RACER RECALL' WITH NHMS!
Win tickets to the New Hampshire 301 NASCAR Race at NH Motor Speedway with Mix 94.1fm's 'Racer Recall'! Each weekday during the Mix Morning Show, we'll announce NASCAR Driver who will be taking part in the New Hampshire 301. Later in the day, we'll ask for a random caller to 'Recall' the name of the 'Racer' to win a 4-pack of tickets to the big race on July 17th!
WIN A NE BREWFEST PRIZE PACK!
The 12th annual New England Brewfest is Friday through Sunday June 24th-26th and Mix 94.1fm wants you to be right in thick of it! We've put together a fabulous prize pack, including a weekend getaway! The weekend getaway at the NE Brewfest comes complete with lodging, two nights at The Mountain Club on Loon, based on availability; Admission for two to 'Saturday Night On Tap' at the New England Brewfest, with 33 breweries and over 100 beers; a $50 gift certificate to the One Love Brewery in Lincoln and two tickets to Jean's Playhouse! Package is valued at $435 dollars! 'Like' or 'Comment' the NE Brewfest post on the Mix Facebook Page The winner will be announced Monday June 20th on Today's Hit Music Mix 94.1fm!"

CONGRATULATIONS TO JULIE LONERGAN OF SANBORNTON, WINNER OF OUR NE BREWFEST PRIZE PACK!!!
CAPITOL CRAFTSMAN & ROMANCE JEWELERS 'SPRING BLING' MOTHER'S DAY GIVEAWAY!
CONGRATULATIONS TO SANDY GLAVEY OF CAMPTON, WINNER OF OUR 'SPRING BLING MOTHER'S DAY' DIAMOIND RING FROM THE CAPITOL CRAFTSMAN AND ROMANCE JEWELERS!!

Mix 94.1fm and the Capitol Craftsman & Romance Jewelers are giving you a chance to win some 'Spring Bling' just in time for Mother's Day! A beautiful, 14 karat white gold diamond necklace, valued at $1,595 dollars! Listen for the 'Capitol Craftsman Spring Bling Question of The Day'. The question will be announced at 7:35am, 12:35pm and 5:35pm. Find the answer on their web site at www.capitolcraftsman.com and email it to fred@mix941fm.com. All correct answers will be entered into a weekly drawing every Friday through April 29th. Two finalists will be selected each week. All finalists will be invited to a 'Spring Bling Mother's Day' get together at the Capitol Craftsman and Romance Jewelers in Downtown Concord for the Spring Bling Giveaway Saturday April 30th at 1pm! Other great prizes will be given away. If you are a finalist, you must be present to win.
FINALIST #1: JENN DOTSON
FINALIST #2: MARY HUNTOON
FINALIST #3: SHAUNTEE CURRIER
FINALIST #4: WENDEE HEITZ
FINALIST #5: TERRY MATHEWS
FINALIST #6: MICHELLE CRUMB
FINALIST #7: SANDY GLAVEY
FINALIST #8: CLAIRE GRUENFELDER

WIN OPENING DAY TICKETS TO SOX!
Congratulations to McColl Hazen of Franklin, winner of our Opening Day tickets to see the Boston Red Sox play Baltimore Monday April 11th! And we'll get McColl to and from the game courtesy of Lakes Region Airport Shuttle. Thanks to Bootleggers Footwear of Laconia and Meredith and Lakes Region Airport Shuttle for another wonderful promotion!

REMEMBER, YOU CAN CATCH ALL 162 RED SOX GAMES ALL SEASON LONG ON OUR SISTER STATIONS, OLDIES 92.9 AND 1240 WFTN-AM AND 1300 WPNH-AM!
VALENTINE'S DAY WINNER
Congratulations to Sierra Elderton of Plymouth, winner of our $2,000.00 Valentine's Day Prize Pack with the the 'MIX KISS'! Prize Pack includes:
**An Andrea Candela heart-shaped ring and earring set, encased in diamonds from Sawyers Jewelry, Main Street, Laconia

**A two-night stay at The Mountain Club Resort & Spa on Loon at Loon Mountain and dinner at the Black Diamond Pub

**A Valentine's Day 'SWEETS basket from the sweetest place in town, Central Sweets Candy Store in Downtown Franklin

**A dozen long-stem roses from Prescott's Florist in Downtown Laconia

**A day of beauty at Gabriel's Salon & Day Spa, includes a facial, manicure, pedicure, cut and shampoo
WIN A TRIP FOR TWO TO LAS VEGAS!!
Congratulations to Karen Jenkins of Laconia! Karen won our trip for two to Las Vegas! It's a 4-day, 3-night stay in Las Vegas, Nevada and Includes roundtrip airfare, accommodations at the New Tropicana Hotel Las Vegas; two tickets to either the Illusions Magic Show or Raiding the Rock Vault and $500.00 in spending cash!! Karen registered at Harris Family Furniture in Laconia. Congratulations!!
WIN $941.00 IN GROCERIES WITH THE VISTA FOODS 'GROCERY RECALL'!
Congratulations to John Raftes of Laconia, winner of the grand prize in our 'Grocery Recall' contest with Vista Foods, 376 South Main Street, Laconia: $941.00 in groceries!!
CAR STARTER GIVEAWAY WINNERS!
Congratulations to all of our car starter winners from Vanworks Car Audio. Stop in at Vanworks, 29 Gilford East Drive, Gilford across from Gilford Home center or call 524-4700 for all kinds of cool accessories for your car or boat...car starters, sound systems, heated seats and more!

WINNER #1: PAUL CHARNLEY OF BELMONT
WINNER #2: ANNETTE BLAIR OF CONCORD
WINNER #3: COLLEEN MURRAY OF FRANKLIN
WINNER #4: MICHELLE CRUMB OF GILFORD
WINNER #5: PAULA LITTLEFIELD OF BRISTOL!

CHRISTMAS DINNER WINNER!
Congratulations to Jeannie Bickford of Belmont, winner of our 'Home for the Holidays' Christmas Feast from the Wine'ing Butcher of Gilford and Meredith and Prescott's Florist in Laconia! Jeannie won a succulent roast, sides and desserts, from The Wine'ing Butcher and a beautiful centerpeice from Prescott's Florist!
THANKSGIVING FEAST WINNER!
CONGRATULATIONS TO JAMIE ROBINSON OF SANBORNTON, WINNER OF OUR 'HOME FOR THE HOLIDAYS' THANKSGIVING FEAST FROM THE WINE'ING BUTCHER OF GILFORD AND MEREDITH AND PRESCOTT'S FLORIST IN LACONIA!

5TH ANNUAL PELLET STIVE GIVEAWAY!
Congratulations to Patty Johnson, winner in our 5th annual 'Pellet Stove Giveaway' with Mix 94.1fm and Eased Edges in Laconia! Patty won a Lennox Montage Pellet Stove and a ton of pellets during our "Pellet Stove Party" on November 14th!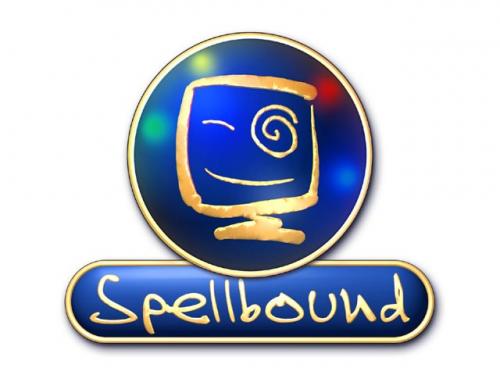 PLAY SPELLBOUND THREE TIMES EVERY WEEKDAY
Play Spellbound three times every weekday at 6:45am, 11:35am and 4:35pm! Unscramble the scrambled word, be one of the first four callers with the word and we'll enter into our weekly drawing every Friday at 7:30am for a $100.00 prize pack, featuring $25.00 gift certificates to Prescott's Florist in Downtown Laconia; Bootleggers Footwear of Laconia and Meredith; Capitol Craftsman and Romance Jewelers, Downtown Concord and Faro Italian Grille, Route 3 Weirs Beach!
MIX PIX @ NOON
Its Ciao Pasta's Mix Pix @ Noon! You help pick the mix every weekday from Noon-1pm with Lisa McHigh! A great way to spend the lunch hour! Listen every weekday to qualify to win a $25 gift certificate to Ciao Pasta, Park Street in Northfield, open Tuesday-Saturday at 4pm for great Italian cuisine!! Lisa picks a winner every Friday during Mix Pix @ Noon.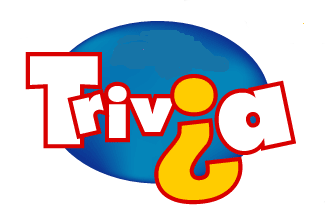 Morning Trivia
Weekdays at 7:05AM...Win A Different Prize Every Day! Win gift certificates to The Blossom Shop, Central St., Franklin; Greenside Restaurant at Lochmere Golf & Country Club; Schuster's Tavern at the Gunstock Inn & Resort; Funspot at Weirs Beach and Sal's Pizza in the Belknap Mall! Daily questions and winners are listed on the Mix Morning Page.