E-mail Community Calendar Info to:
fred@mix941fm.com
Date
Event
May. 16, 2022
to Jun. 4, 2022
WRHS 4TH ANNUAL CAR SHOW
May. 16, 2022
to Dec. 31, 2022
BREAD & ROSES SOUP KITCHEN DINNERS
May. 17, 2022
to Jul. 18, 2022
LACONIA CHIEFS FOOTBALL AND CHEER REGUSTRATION IS OPEN
May. 17, 2022
to May. 27, 2022
LACONIA PUBLIC LIBRARY MAY EVENTS
May. 17, 2022
to Dec. 31, 2022
FREE LUNCH AT FRANKLIN UNITED METHODIST CHURCH
May. 28, 2022
CITY WIDE YARD SALE IN FRANKLIN MAY 28
May. 29, 2022
FRANKLIN ANIMAL SHELTER 5K
May. 30, 2022
HOST FAMILIES NEEDED FOR WINNIPESAUKEE MUSKRATS
Jun. 3, 2022
to Jun. 5, 2022
DISNEY'S BEAUTY AND THE BEAST AT LACONIA HS
Jun. 4, 2022
to Jul. 2, 2022
HIGH STREET COFFEE HOUSE IN BOSCAWEN PERFORMANCES
Jun. 9, 2022
RED DRESS GALA IS BACK
Jun. 12, 2022
NH COLLECTORS CLUB SHOW IN LACONIA
Jun. 25, 2022
KICKBALL TOURNAMENT IN PLYMOUTH TO BENEFIT SUICIDE PREVENTION
Sep. 28, 2022
CHRISTMAS IN OCTOBER SOFTBALL TOURNAMENT
Oct. 1, 2022
REGISTRATION OPEN FOR NH MARATHON
Oct. 2, 2022
2022 TANGER FIT 5K RUN-WALK
Dec. 31, 2022
COMMITTEE FORMED TO BUILD VETERANS MEMORIAL IN MEREDITH
Dec. 31, 2022
TRIFP NEEDS YOUR HELP
Dec. 31, 2022
INFO ABOUT THE FRANKLIN ANIMAL SHELTER
Ongoing...
TWIN RIVERS INTERFAITH FOOD PANTRY
Let's not forget our friends and neighbors who need a helping hand. The Twin Rivers Interfaith Food Pantry is always in need of contributions. Your help is needed and greatly appreciated. Send monetary donations or drop off food donations to Twin Rivers Interfaith Food Pantry, 2 Central Street, Unit C, Franklin, NH 03235. The pantry is located directly across from Benson Auto. It's open Tuesday & Thursday 9am-11:30am or Wednesdays from 5-7pm. Call the food pantry at 934-2662. Twin Rivers Interfaith Food Pantry serves anyone in need who meet the income eligibilty guidelines from any community in the region.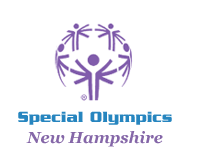 Special Olympics New Hampshire Recycle For Gold Program
The Special Olympics New Hampshire Recycle For Gold Program is back! You can support SONH athletes by donating your unwanted vehicle to Car World. Call 1-800-639-2608, extension 29 for more information.

EASTERSEALS NH
Mix 94.1fm is proud to partner with Easterseals NH on a number of events throughout the year, including the Land & Lake Poker Run, Red White & Brew and Rockin' for Vets for their Veterans Count program. Easterseals NH helps over 25,000 people each year in NH. To find out more, visit
www.easterseals.com/nh
.

Donate blood
Donate blood at an American Red Cross Bloodmobile event. If you're at least 17 years of age (or 16 with a parent's consent) and in good health, you can give blood. For more information on the next blood drive in your area, call 1-800-RED-CROSS or log on at
www.redcrossblood.org
.

Red Cross Courses
The Concord Area Red Cross holds a number of courses each month, including adult, child and infant CPR; Water Safety; First Aid, Babysitting Instruction and more. For more information call 225-6697.